We consider our Hub volunteers as the mortar between the building blocks of its programs and activities. Volunteers fill in the gaps with their time, talents, and energy making us strong and secure.
Your volunteer support can make a difference not only in the lives of people we serve but in your life as well. Volunteering can help you gain valuable skills and experience, introduce you to new people and have fun in the process.
Volunteers range in age from 12 to 90 plus and serve in a number of different areas. Currently over 300 volunteers help support The Hub programs, activities, and services.
To become a volunteer you can simply stop by The Hub at 211 Smith Street and pick up an application, or fill out the online volunteer application below and someone from our team will contact you! A follow-up interview and orientation are required. For some positions, a background check is needed.
Listen to find out why Tommy and Bell from Sheridan Media enjoy volunteering with us! We could not do what we do without our dedicated volunteers!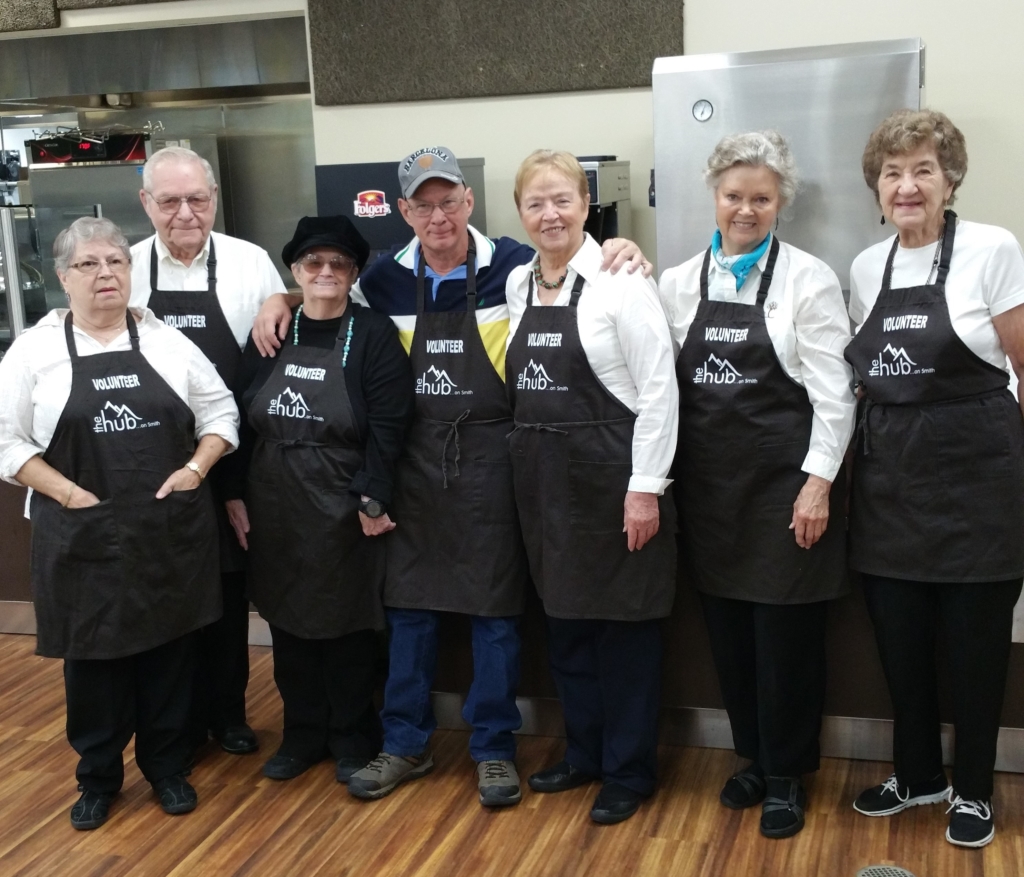 Volunteer Opportunities Open at The Hub:
Urban Thrift – Located on Main Street. Thrift store proceeds support programs and services for The Hub. We are open Tues-Sat from 10-5:30. Volunteers help as cashiers, inventory sorters, display organizers and steamers! We pride ourselves in "upscale resale", excellent customer service, and are proud members of NARTS – National Association of Resale Professionals. Volunteers earn store credit for "hours" worked.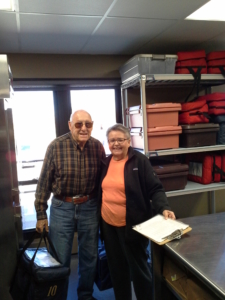 Home Delivered Meals Drivers– Drivers are needed to help support our home-bound seniors. We deliver 7 days a week, 365 days a year. Time available for volunteering is 10:45-12:30. Volunteers receive a complimentary meal the day they serve.
Grab and Go – Our in-house coffee and sandwich bar, Grab 'N Go, is needing volunteers to help wait on folks, while serving delicious salads, sandwiches, and coffee. Hours vary, M-F.
If you or someone you know may be interested in this important service please contact us at 307-672-2240 or email at [email protected].
Thank you again for your interest!
"Try and be a rainbow in someone's cloud"—Maya Angelou
Our volunteer program is a great way to give back to the community in ways that use your best talents and interests! We believe in matching each volunteer with an area of service that uses their skills in ways that will build them personally and build the organization.
Maybe you want to develop certain skills, get out of the house, meet new people, or simply give back. Whatever your reason for volunteering, we are grateful to have you! Our mission is to celebrate, embrace, and serve older adults for the betterment of our community. Please consider joining us!
We have many areas you can volunteer, for example:
Delivering Home Delivered Meals
Assist in the dining room
Senior Companions (55+)
Dementia Friendly Wyoming
Special Events
Office/Computer Skills
Special Skills/Talents
Grab 'N' Go
Help at Urban Thrift, The Hub thrift store
Volunteens/Student Volunteers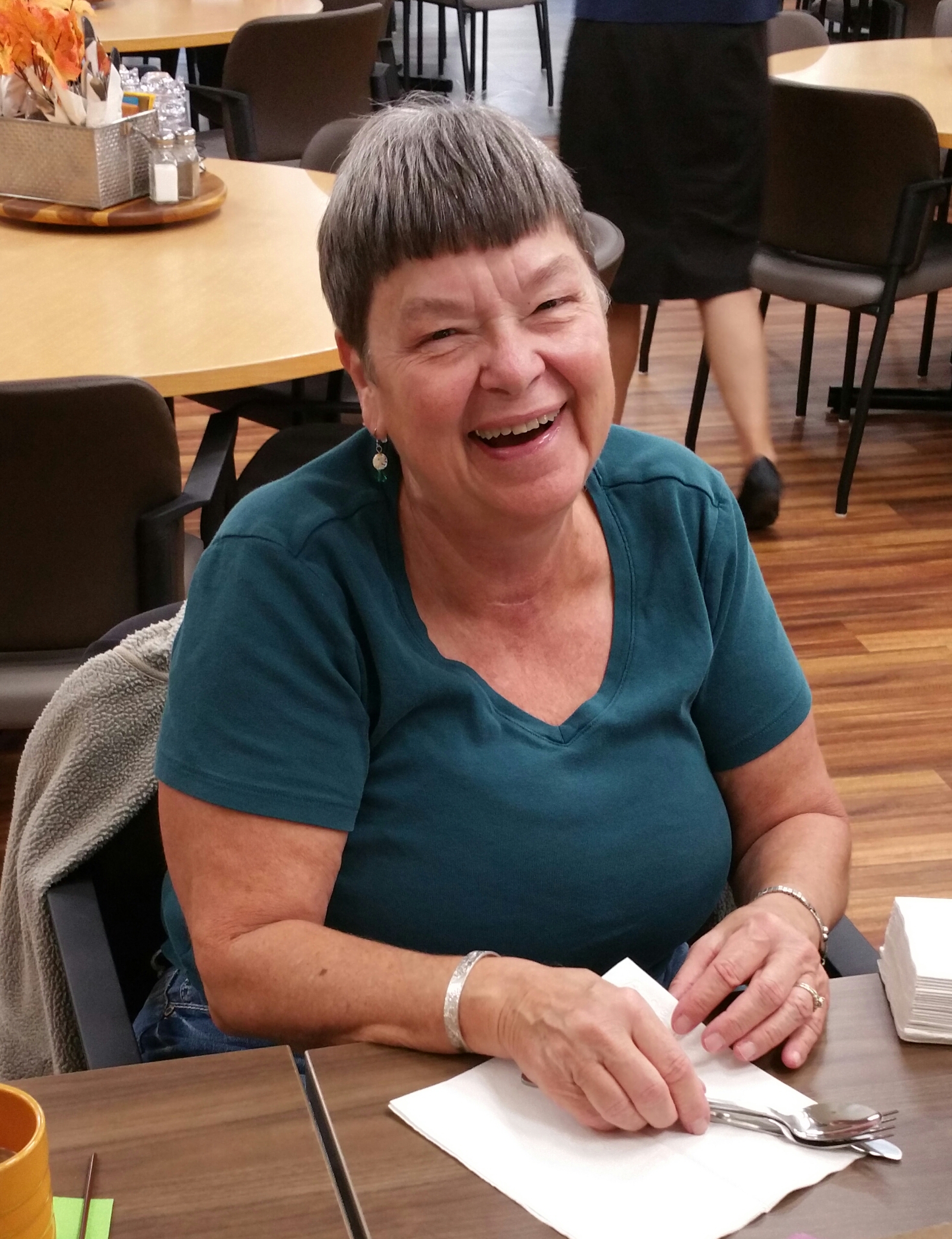 Want to volunteer? Follow these simple steps!
Learn more about open positions and contact us at 

[email protected]

OR print the APPLICATION and CONFIDENTIALITY AGREEMENT and return them to The Hub
Call us at 307-672-2240 with any questions you may have.
Review and sign our VOLUNTEER GUIDE BOOK
Become a Hub volunteer and have amazing experiences while you make Sheridan County a better community!