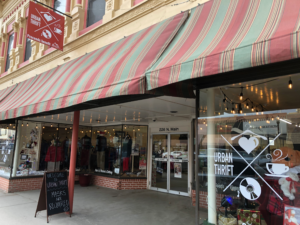 Urban Thrift (formerly the Green Boomerang) benefits the programs and services of The Hub on Smith. We are located in beautiful Downtown Sheridan, Wyoming.
By shopping with us at Urban Thrift, you are joining us in our mission to celebrate, embrace, and serve older adults for the betterment of our community. You can find amazing deals on quality items while helping support the programs and services of The Hub on Smith!
We are taking donations by appointment only. Please contact the store at 307-675-1974 to schedule a donation drop off time.
For the safety of our volunteers and customers, please view our donation guidelines.
Find Urban Thrift on Facebook and Instagram to keep up to date on the latest happenings!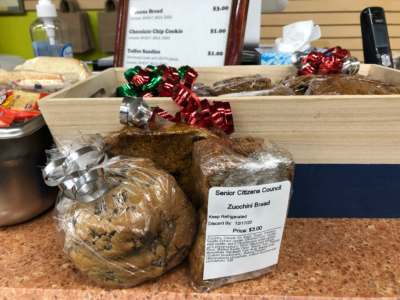 We also have several sweet treats, sandwiches, wraps, and beverages available for purchase in store! These are provided courtesy of Grab 'n Go, a café and coffee shop that is a division of The Hub. You can also order individual items or group lunches online here: Grab 'n Go.
Address: 226 N. Main Street, Sheridan, WY 82801
Hours: Tuesday – Saturday, 10:00 a.m. – 5:00 p.m.
Phone: 307-675-1974
Email: [email protected]
For a map of all of Sheridan's thrift stores click here.
---
Volunteers help make everything we do possible. If you're interested in becoming a volunteer at Urban Thrift, please fill out our volunteer application:
Confidentiality/ Conflict of Interest
Please print out the application and return it to The Hub, located at 211 Smith Street in Sheridan.
---