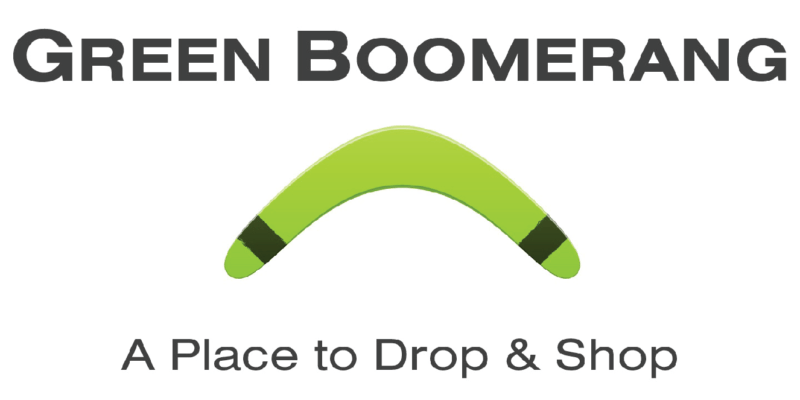 Green Boomerang Thrift Store benefits the programs and services of The Hub on Smith. We are located in beautiful Downtown Sheridan, Wyoming.
By shopping with us at Green Boomerang, you are joining us in our mission to celebrate, embrace, and serve older adults for the betterment of our community. Shopping secondhand and donating clothes (instead of throwing them away) also helps our environment by facilitating the idea to recycle, reduce and reuse!
Donations are graciously accepted Wednesday thru Saturday from 9:00 am to 4:00 pm, space permitting. We recommend calling prior to donation to make sure we have room in our small processing area. Please be aware that doors lock promptly at 4:00. To donate furniture or large loads of items, please contact the store at 307-675-1974 to make arrangements.
For the safety of our volunteers and customers, please view our donation guidelines.
Find Green Boomerang on Facebook and Instagram to keep up to date on the latest happenings!
Address: 226 N. Main Street, Sheridan, WY 82801
Hours: Wednesday – Saturday: 9 am to 4 pm
Phone: 307-675-1974
Email: [email protected]

For a map of all of Sheridan's thrift stores click here.
---

Volunteers help make everything we do possible.  If you're interested in becoming a volunteer at the Green Boomerang, please fill out our volunteer application:
Confidentiality/ Conflict of Interest
Please print out the application and return it to The Hub, located at 211 Smith Street in Sheridan.
---