Center Stage Newsletter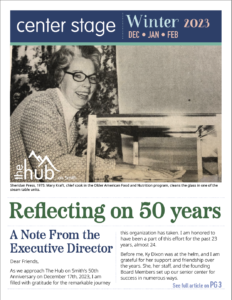 Interested in receiving the Center Stage Newsletter?
If you would like a printed copy mailed directly to you, there is a $6 per year fee (covers printing and mailing). Simply send a check to 211 Smith Street with "Center Stage Newsletter" written in the memo. Please make sure that your address and phone number is included in the envelope.
If you would like to receive the newsletter via email, it is FREE. Simply fill out the simple form below and you will receive the next quarterly newsletter electronically.