Holiday Spirit 2021
Dear Friends, 
Another year is coming to a close and what a year it has been. As we all continue to adjust to a new "normal," we cannot help but to feel grateful for our community and the support and generosity we see every day.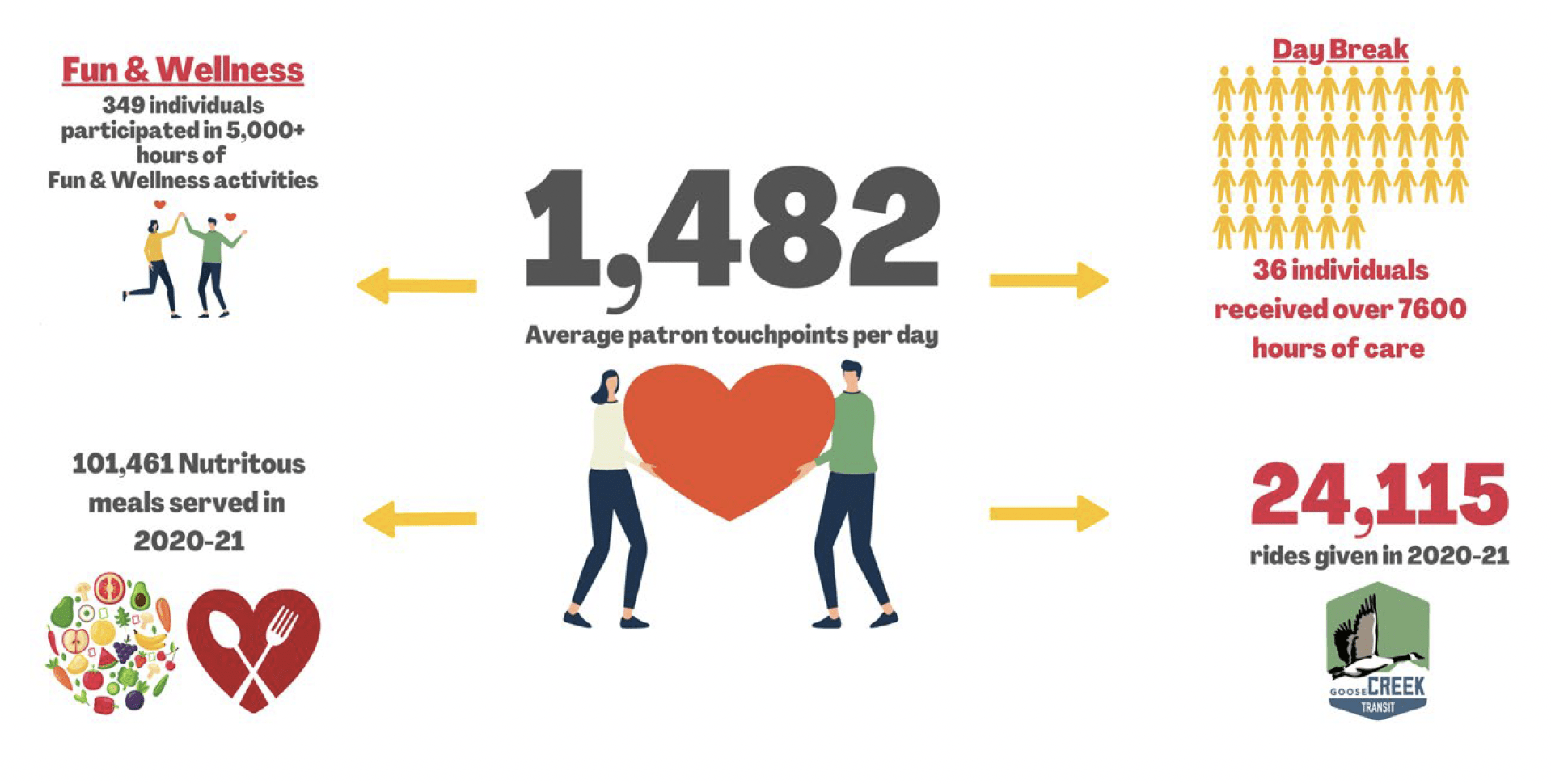 This year has provided challenges in ways we never expected. Because of this, our services are especially critical now as we have all experienced concerns and uncertainties for more than a year. For many of you, your friends, neighbors and loved ones, our services have made the difference between staying in their homes or having to move to more restrictive settings. As we look forward to the new year, we are hopeful and we know that The Hub team will continue to provide the vital services that make such a difference to you and those you love.
Every day we hear comments from our you, patrons and your families… comments such as: "I can't imagine Sheridan without The Hub" or "I don't know what I would do without The Hub and Goose Creek Transit." These comments and many others tell us we are doing the work that you and our community need, and it is vital that we continue to this important work.
The cost for our services can be prohibitive for some but we continue to serve our patrons regardless of their ability to pay. It is for this reason; we rely on the generosity and support of our community. We are humbly asking for your support for the following programs:
• Congregate and Home Delivered Meals
• Goose Creek Transit-Fixed route and Door-to-Door Service
• Help at Home-In home personal care, light housekeeping and shopping
• Support Center- Family caregiver services, outreach case management, dementia care and education
• Fun & Wellness Activities
We look forward to a wonderful 2022 and want to always remain thankful for you, our patrons, our friends and our partners in the community who make it possible for us to continue to serve and take care of our older adults. Without your generosity and support, we would not be able to do the work we do. Please help us continue our mission and make a gift to The Holiday Spirit Campaign. Every dollar matters and your gift will touch thousands of lives. Thank you for making a difference and Happy Holidays!
Did you know that private donations, from individuals like you, foundations, and other community partners, make operations at The Hub possible? To continue our work, over $500,000 needs to be raised every year. How can you help?
Whether it's through an annual giving campaign, like Operation Independence or Holiday Spirit, there are plenty of opportunities to give back. Perhaps you are interested in giving to our endowment, which secures funding for The Hub well into the future. Currently, our Celebrating Generations & Building Community Campaign has set a "10 in 10" goal, meaning we are wanting to build our endowment to $10 million in 10 years! Some may be curious about giving a capital gift to the CG&BC campaign and project! Endowment and CG&BC gifts have various recognition opportunities, as well. Maybe you are curious about planned giving, which includes donations of stocks and bonds, monetary gifts and pledges, life insurance, or estate and willed gifts.
Whatever method you may be considering when you give to The Hub, we are willing to work with you and financial advisers to make sure your gift is utilized how you like! We value every single gift made to The Hub, and thank every donor for their generosity and selflessness
Feeling ready to donate? Click the "Ready to Donate" button below to be taken to our secure online donation form!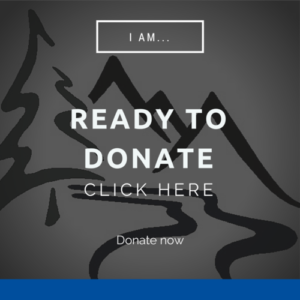 At The Hub, we believe that gifts can come in other ways too! Looking to make a time contribution? Visit our Volunteer page!
Would you like more information about contributing to The Hub? Fill out the contact form below and our Director of Development, Meredith Sopko, will be in touch!
Thank you! Meredith is looking forward to talking with you more! Your gift matters!
---