Operation Independence 2020
 Dear Friends, 
With summer in full swing, it's once again time for The Hub on Smith's annual Operation Independence campaign which helps us meet the ever-increasing need for wrap-around services for older adults and their families. Although our doors here at The Hub have been closed since March 16, many of our essential services that help people to remain living in their homes and their communities for as long as possible have continued. Our need for your support at this critical time has never been greater as our team continues serving Sheridan County with a myriad of programs designed to meet the needs of the rapidly growing number of residents who are over 60 years of age – even as COVID-19 has kept our friends in their homes and required that we socially distance. These programs include: 
▪ Meals – Though our congregate meal program has ceased during COVID-19, our Home Delivered Meals program has kicked into high gear to pick up the slack. This essential program has gone from delivering 150 meals per day to over 400 (served 365 days per year)! This Herculean effort by our team requires additional meal delivery supplies, additional staff to sanitize the delivery bags and two separate teams to prepare meals in our kitchen, as well as a whole fleet of volunteer drivers who continue to make sure our seniors have a hot meal every day of the week.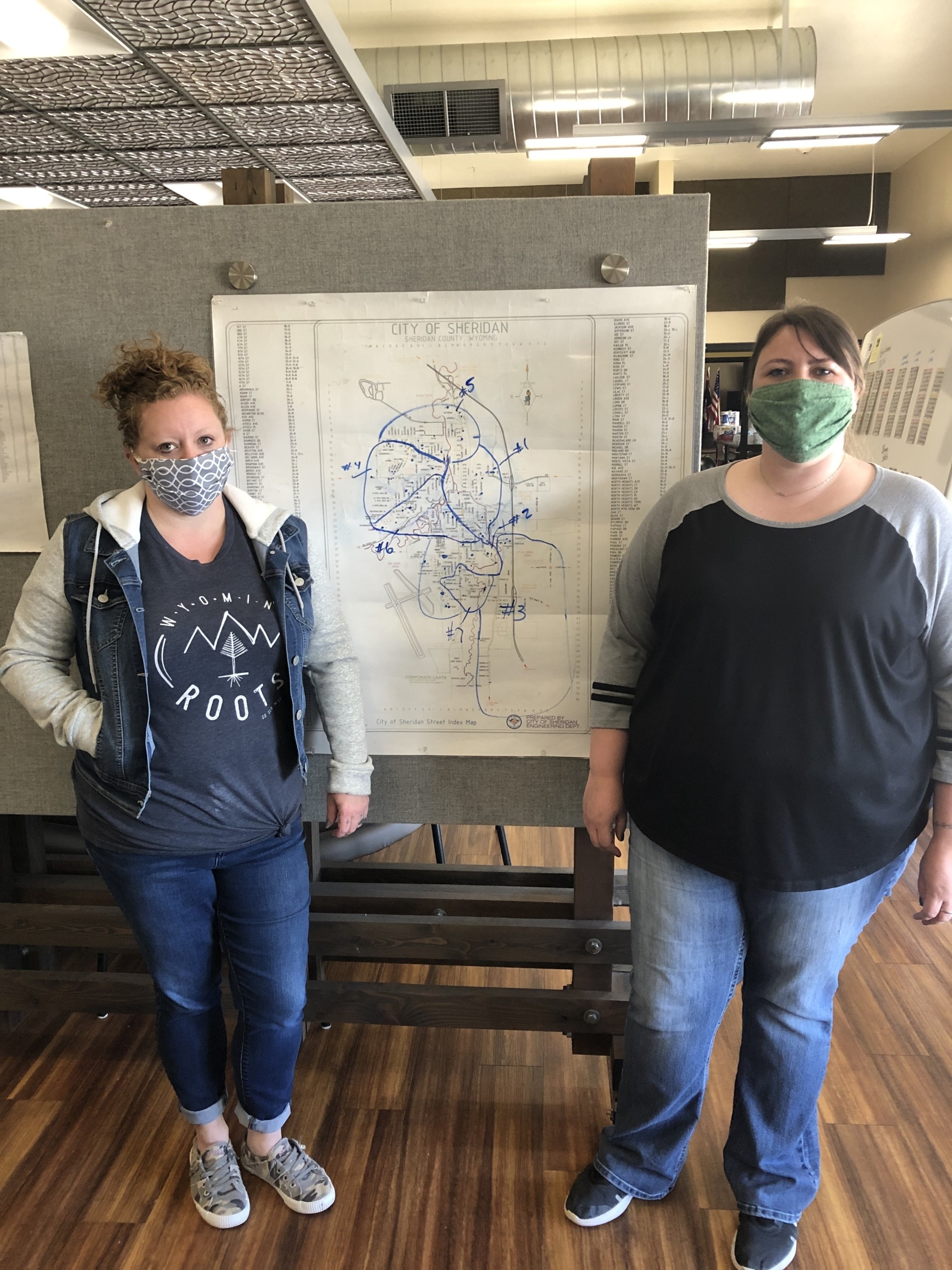 ▪ Goose Creek Transit – Though we experienced a temporary pause in our services at the height of our community's COVID-19 restrictions, both our fixed route shuttle service throughout town and our door-to-door transportation for medical appointments has now resumed. We know that the availability of transportation is essential for our community to access groceries, local services, healthcare and employment opportunities and are working hard to ensure that our buses can continue running with increased safety and sanitation protocols in place. 
▪ Hub Support Center – This important team has been in near-constant communication with our clients throughout our building's closure, making daily phone calls and home visits as necessary, to ensure that clients are connected to the services that they need both within The Hub and throughout the community. Ensuring people are socially connected and well throughout their lifetime is one of our Support Center's key functions and making sure our seniors don't fall through the cracks has never been more important than it is during this time. 
▪ Family Caregiver Support – We know how isolating social distancing can be for the seniors in our community and thus we are working hard to ensure that services like support groups are continuing to occur through the use of technology like Zoom video conferencing. 
▪ Community Loan Closet – This important program that makes durable medical equipment available to the community at a nominal fee is continuing to serve the needs of our community with additional sanitation protocols in place. 
▪ Help At Home – Our current social distancing protocols in the community have made even more pronounced the need for Help At Home's services which allow people to remain in their homes longer, rather than being institutionalized and include home-making activities and personal care services. 
▪ Day Break – Our adult day care facility is continuing to serve a limited number of clients throughout the pandemic, with careful screening of visitors and strict sanitation protocols. Our ability to continue to serve those who may be unable to stay home alone and whose family members work outside of their homes or need a break from caregiving has never been more important then during these challenging times. 
▪ Community Outreach Services – Our team at The Hub is continuing to assist veterans and people of low-income with housing assistance, LIEAP applications, Medicare enrollment, Property Tax Refund programs, and other community assistance. We continue to strive to connect our clients with as many community resources as possible to meet their needs. 
▪ Activities – While many of our in-house activities like Bingo and exercise classes have had to be put on hold, we continue to look for creative ways to bring activities and engagement to our clients. Our Fun and Wellness team is continuing to host weekly exercise classes online via Zoom and we have even played Bingo via our Home Delivered Meals deliveries. Now that the weather has warmed up, there are also opportunities for hikes, bicycle rentals and socially distanced outdoor activities. We hope to continue to provide as many opportunities to keep our clients engaged and connected in fun activities throughout this challenging time.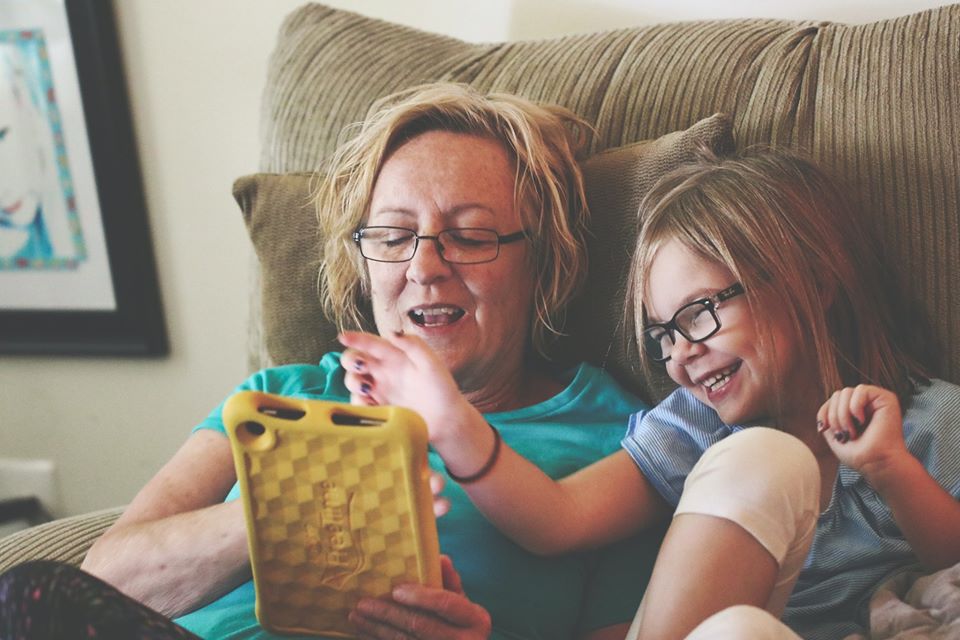 One of our clients, Alice recently shared; "I am new to the Sheridan community and heard about The Hub from my friends at church. Last winter I started having lunch and playing bingo in the dining room, but it wasn't until I recently fell and broke my hip that I truly understood the wealth of programs offered at The Hub. I was able to borrow a walker from the Loan Closet and the Support Center Team even connected me with the Home Delivered Meals program! It is such a treat to greet the wonderful volunteers who deliver a delicious hot lunch to my house every day. Every week I get a call from Amanda who checks up on me while I get back on my feet. I don't know what I would have done without all these wonderful community resources – most of which were made available to me at a very minimal cost. The staff at The Hub have become like family! What a tremendous resource these programs are to folks like me!" 
When asked why people should contribute to The Hub, Alice continued, "The people and help available through The Hub are second to none! Everyone really makes you feel cared for – these people are my friends and family now. It can be difficult for seniors like me living all alone – getting to the grocery store, trying to cook for myself. And when something happens – it's great to know that I've got people who can help. This COVID-19 pandemic has sure been scary for me and my friends, but it puts my heart at ease knowing someone is going to call and make sure I'm OK. My family who live across the country are even more at ease knowing that The Hub is helping me navigate this challenging time. That is what community is all about. Loving your neighbor, you know? I'm so blessed to call Sheridan my home and feel really fortunate to have found The Hub." 
Each of these critical programs is possible because of the generous support of community minded friends like you! Thank you for helping us to meet our goal and fulfill our mission…to celebrate, embrace, and serve older adults for the betterment of our community. This is truly a campaign for all of us! 
Please consider a gift to The Hub today. Your support, no matter the amount, will help us to sustain our essential services for seniors. 
Did you know that private donations, from individuals like you, foundations, and other community partners, make operations at The Hub possible? To continue our work, over $500,000 needs to be raised every year. How can you help?
Whether it's through an annual giving campaign, like Operation Independence or Holiday Spirit, there are plenty of opportunities to give back. Perhaps you are interested in giving to our endowment, which secures funding for The Hub well into the future. Currently, our Celebrating Generations & Building Community Campaign has set a "10 in 10" goal, meaning we are wanting to build our endowment to $10 million in 10 years! Some may be curious about giving a capital gift to the CG&BC campaign and project! Endowment and CG&BC gifts have various recognition opportunities, as well. Maybe you are curious about planned giving, which includes donations of stocks and bonds, monetary gifts and pledges, life insurance, or estate and willed gifts.
Whatever method you may be considering when you give to The Hub, we are willing to work with you and financial advisers to make sure your gift is utilized how you like! We value every single gift made to The Hub, and thank every donor for their generosity and selflessness
Feeling ready to donate? Click the "Ready to Donate" button below to be taken to our secure online donation form!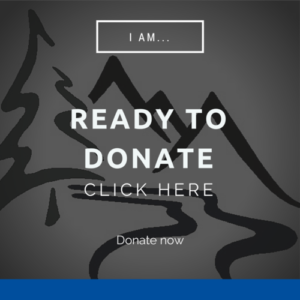 At The Hub, we believe that gifts can come in other ways too! Looking to make a time contribution? Visit our Volunteer page!
Would you like more information about contributing to The Hub? Fill out the contact form below and our Development Director, Skye Heeren, will be in touch!
Thank you! Skye Heeren is looking forward to talking with you more! Your gift matters!
---